The 2021 Season is Almost Here!
We expect to open June 19 — stay tuned for the official announcement. 
Sunflower Mazes Expected to Open in...
We're excited to hold our annual photo contest!
We love seeing the amazing photography our guests capture at our Maryland farm. Let's see what awesomeness you capture!
Photo Submission Rules
Contest open to photography taken at our Chaptico, Maryland sunflower maze during the 2021 season 
All entries must be submitted through the form on this page (will be open once dates are determined)
You're allowed to enter ONE PHOTO PER CATEGORY. The max total of photos you can submit is four during this contest. Any additional photos submitted will not be included.
DO NOT submit photos via email. We will not consider these as legitimate entries.
DO NOT submit photos with text or logo watermarks on the photo. We will not consider these as legitimate entries.
DO NOT submit illustrations, collages or photos that have been heavily manipulated/altered. We will not consider these as legitimate entries.
You agree to let Goldpetal Farms and Designer Ag LLC use your photo submission for marketing purposes.
Tips for Successful Photos
Pay attention to how you frame and crop your photos. The quality of submissions grows every year, and the competition will be high. So pay attention to the details.
Try unusual angles. Consider shooting from the ground up, or a blossom from behind.
Look for interesting light and shadow casts: these can help create more drama and interest.
If shooting when the sun is directly overhead, look for photo opportunities that aren't blasted by sunlight, overexposing your image.
You are certainly allowed to "clean up" your images, and make them photo-contest worthy. Just don't overdo it so the image looks unnatural.
Cash Prizes!
Semi-finalists: $25 each
Category Winners: $150 each
Best In Show: $500
The Voting & Judging Process
ROUND 1: COMMUNITY VOTING Dates TBD 
Dates TBD: Entries will be posted to our Facebook page
Community Voting is done via "likes" or "loves" on Facebook.
Dates TBD: Voting ends
ROUND 2: FINAL JUDGING Dates TBD
The three photos with the most "likes/loves" in each of the four categories will move on to Round 2 judging. Any ties amongst the top-three votes will move on to final judging.
Final judging is conducted by professional photographers, designers and image makers
Dates TBD: Winners will be announced on Facebook and through email
Best in Show • Michael Rice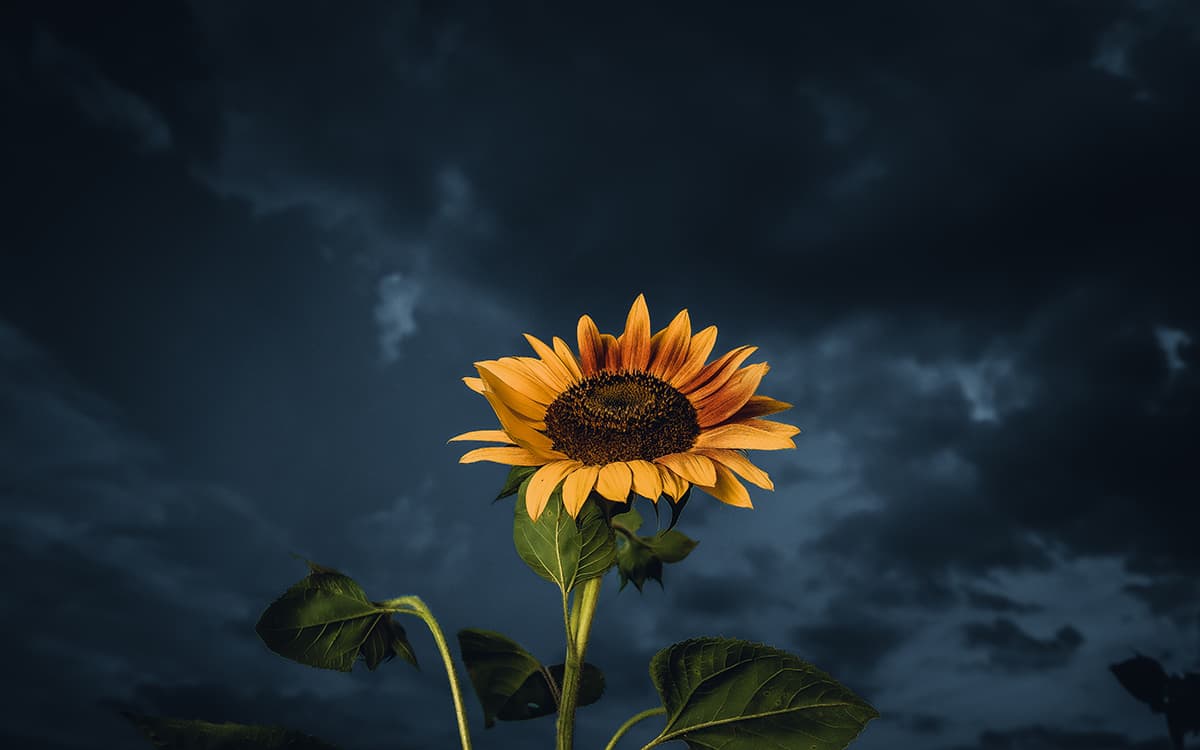 Goldpetal Farms 2020 Photo Contest
Judge's Choice Finalists
Beautiful Blossom • Erica Fawcett
Bees, Butterflies & Birds • April Price
Perfect Portrait • Patcheree Clinch
Fantastic Farmscape • Morgan Loomis

Goldpetal Farms 2020 Photo Contest
Community-Voted Finalists
Bees, Butterflies & Birds • Elizabeth Zelaya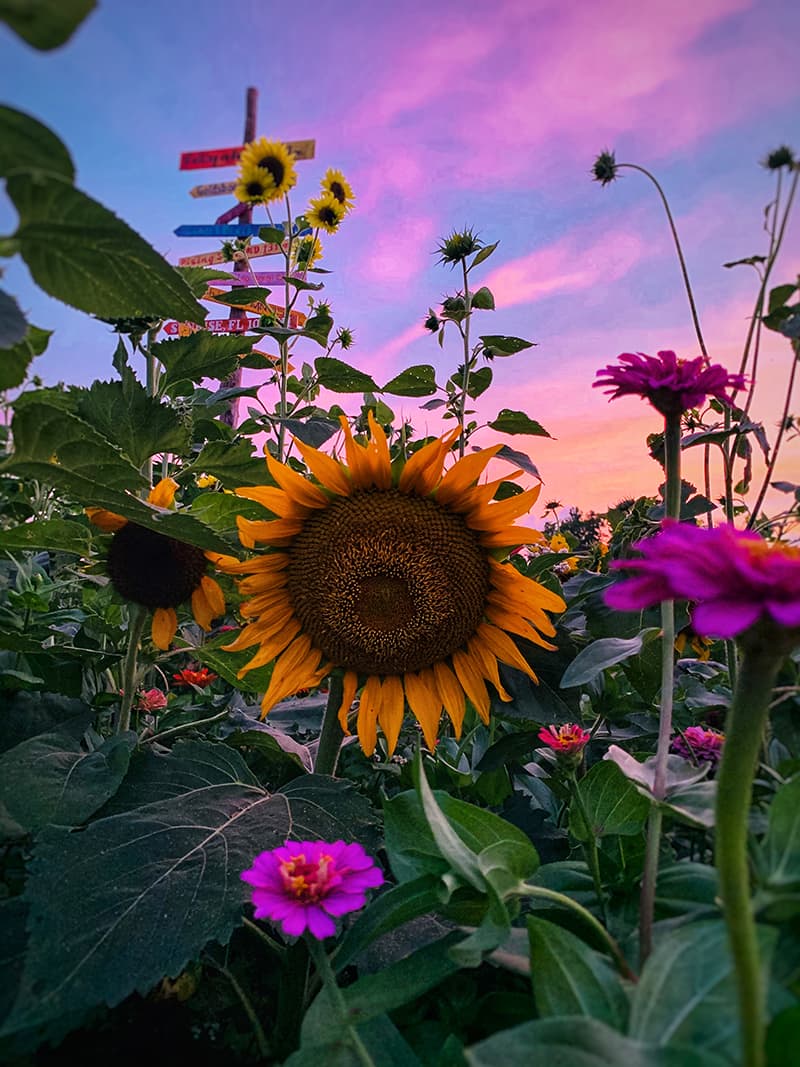 Perfect Portrait • Pawinee Dodson
Bees, Birds & Butterflies • Carl Mayford
Fantastic Farmscape • Elizabeth Zelaya
Goldpetal Farms 2019 Photo Contest Winners
Best in Show • Gloria Occhipinti
Best Sunflower Selfie • Caitlin Croson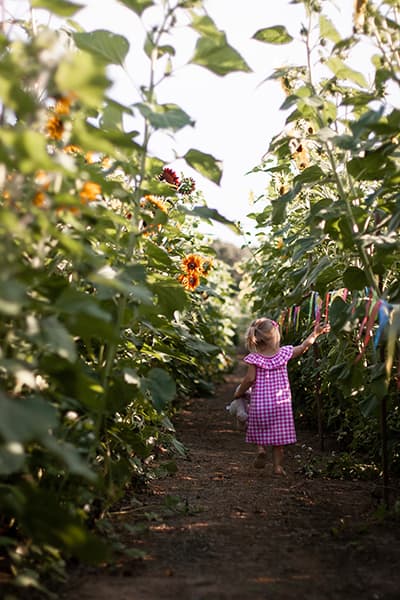 Best Farmscape • Dana Auld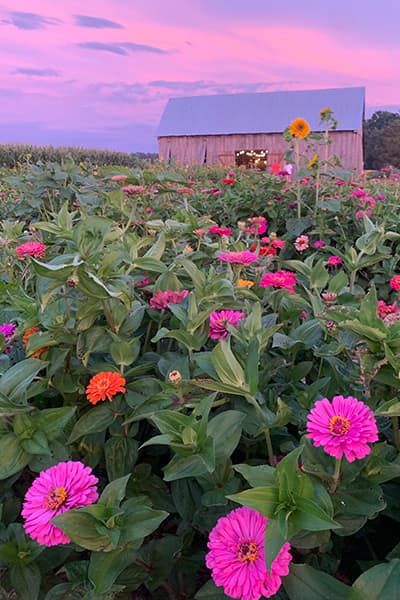 Best Blossom • Avery Strand